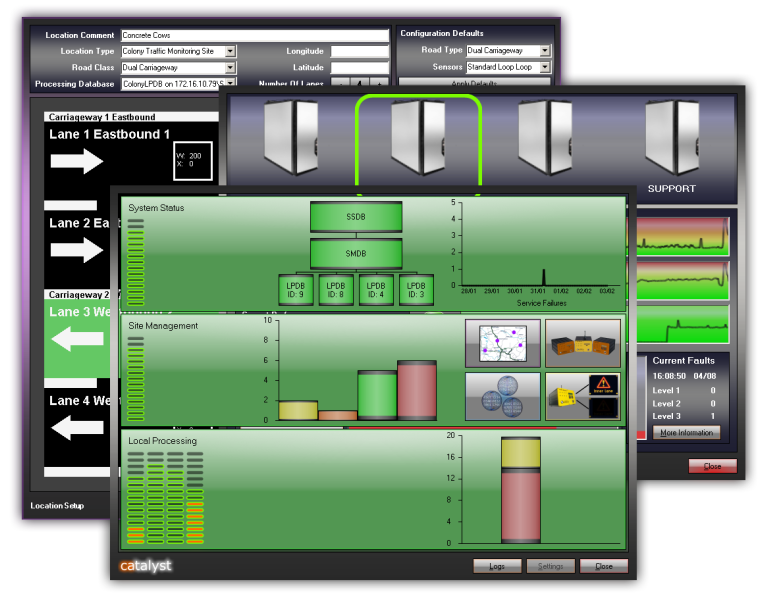 Product presentation
Built upon a flexible and scalable architecture, the Catalyst in-station works together with TagMaster UK's monitoring equipment to form a powerful real time data acquisition and distribution solution. A unified user-interface grants quick access to impressive functionality whilst maintaining usability.
Data Acquisition and Distribution
Catalyst harnesses the full flexibility of the Compact PLUS, whilst accentuating the power of existing Core equipment, allowing multiple unique data objects to be output to multiple destinations from a single unit, acquired via GSM telemetry, HTTP post or TCP/IP socket.
Distributed data can be a fusion of underlying vehicle data, fault information and algorithm status. This data can be distributed to any combination of target systems, including VDA-Pro R2, 3rd party systems (e.g. UTMC) and the Catalyst Algorithm Engine. The flexibility of the architecture means new output methods can be rapidly developed and integrated seamlessly.
Algorithms
The Catalyst Algorithm Engine is a flexible framework for the creation of bespoke automated responses to real-time conditions. The event driven architecture ensures reactions are rapidly triggered by changes in current network and system status. Support for communications to external devices and / or 3rd parties allows sophisticated solutions to be built using only Catalyst, for example the display of car park / queue information on a roadside variable message sign.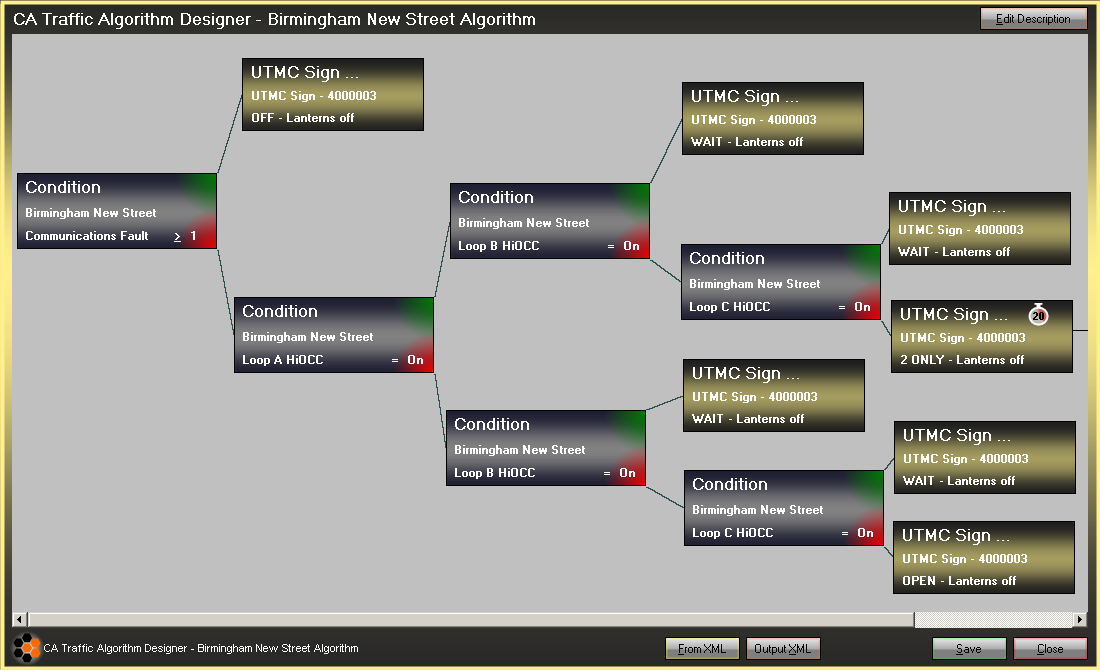 Fault Management
Catalyst has integrated fault management at every level of its architecture. Equipment, location and data faults can be grouped and filtered, enabling easy identification and informed diagnosis of current and historic issues. The proven Colony architecture that Catalyst is built on has the ability to self-manage and inform external users of both equipment and system faults, for example via real time or daily e-mail summaries.
Asset Management
Information about location and equipment assets is stored within Catalyst. The location information includes sensor type and layout and the equipment information includes equipment type and communications methods. This enables automatic configuration of equipment based on data requirements, with set-ups automatically issued once it is assigned to a location.
Technology
Catalyst and the underlying Colony architecture are all built upon the Microsoft .NET framework. The Colony architecture is Windows service based, running on top of a Microsoft SQL Server database structure, and is key to the scalability and flexibility of the Catalyst in-station. Catalyst can be deployed on one server, or scaled over many servers to support thousands of devices. Catalyst has been specifically designed to enable additional functionality to be rapidly developed and seamlessly integrated into existing Catalyst installations, without disrupting existing processes.
Supported TagMaster UK & VMS Equipment
Compact PLUS including WIM, Bluetooth and Radar
All Core loop equipment including cycle, Type-F and Traffic Monitor
VMS Signage
ANPR Camera
Requirements
Supports all Windows OS's from XP onward, including Windows 10
SQL Server 2008 or SQL Server 2008 Express or above for the database.